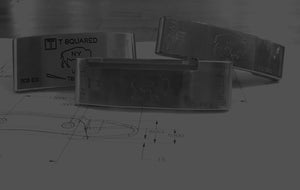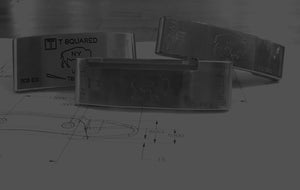 At T SQUARED PUTTERS in Buffalo, New York our team works to create putters that are precise, distinct, and perform to the highest level.
We strive to change and innovate the engineering and fitting of golf putters using our "Built Not Bent Technology" to make sure every player gets the right putter for their stroke.​
We ultimately want to create a putter that not only looks good on the green, but more importantly helps you perform better.
T Squared Putters
Passion Meets Product Need
My passion for golf started when I was six years old and I was introduced to the junior golf program at a local country club. While I was fascinated with all aspects of the game, one part caught my attention specifically: putting.

My Dad owned a small machine shop in Western New York, but I paid no attention to how anything was made or how it worked. However, as my Dad moved into a larger facility, my interest in business - and golfing - grew. I became consumed with every aspect of putters: the design, the size, the different patterns, etc.
While I couldn't convince my Dad to help me make my ideas a reality, a family friend told me to come during the night shift and he'd help me make some putters. Beyond my belief, the putters came out amazing.

After a long look at my putters, my Dad said the words I always wanted to hear: 'Son, I guess we're in the putter business now'. We immediately met with his talented engineers and before long, had dozens of prototypes that people couldn't wait to get their hands on."
​-Tony Tuber
Are you looking for a new putter?
The T-Squared Putter is the most loved putter in the world. It's packed with features that make golfing easier, more entertaining and more enjoyable. It's the perfect putter for anyone who wants to improve their putting game. There's a T-Squared Putter for everyone!